Goat Milk Facial Soap | Face Soap with Goat Milk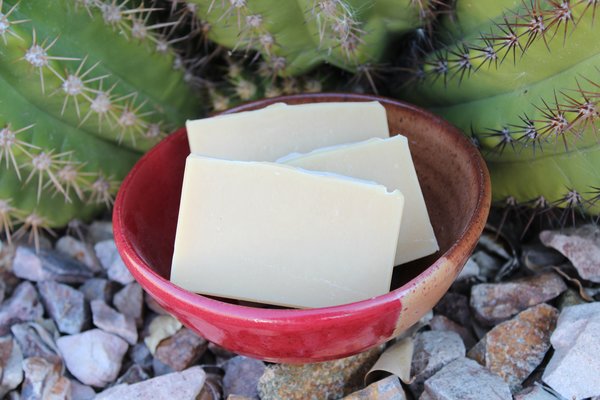 Made with pure goat milk and evening primrose oil, this soap is gentle enough for the most sensitive facial skin. This soap is designed to gently cleanse the skin with creamy lather without stripping natural oils, leaving dry facial skin feeling soft and moisturized. Evening primrose oil contains gamma linolenic acid (GLA), an omega-6 fatty acid. Made with our exclusive combination of olive, coconut and avocado oils and lightly scented with pure lavender and bergamot mint essential oils, this soap is a treat for the skin and the senses. Each bar of our facial soap weighs a minimum of 3.3 ounces.
All of our soaps are made with NO: palm oil, GMOs, parabens, or phthalates.
For around the clock facial moisturizing we recommend applying our Facial Cream with Evening Primrose and Hempseed oil after cleansing.
Contains: Olive oil, goat milk, coconut oil, sodium hydroxide, avocado oil, evening primrose oil, shea butter, castor oil, cocoa butter, lavender oil, frankincense oil.