Pink Musk Fizzy Bath Bomb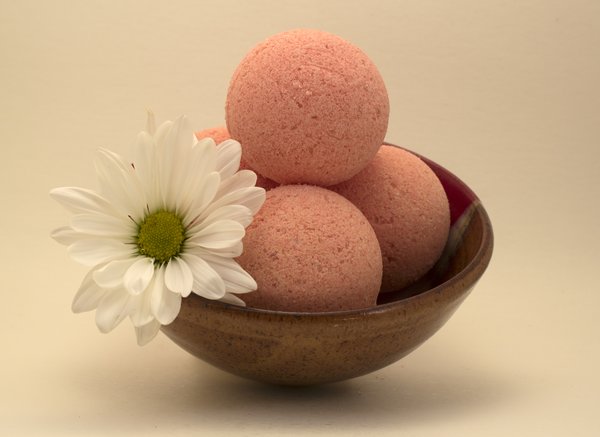 Pink musk fizzing bath bombs are just the right mixture of floral and musk, so fun and so good for the skin! Our fizzing bath bombs are hand made with skin loving ingredients including moisturizing shea butter, cocoa butter and sunflower oil plus epsom salts for magnesium that our skin craves. Our bath fizzies do not contain any added fillers like corn starch, clay, or insoluble colors. Weighing in at 4.5 ounces, our bath bombs are the perfect size, enough to scent and lightly color the water without staining. Because we want you to relax and leave your cares behind, with no messy goo to clean.
Drop one into the bath, and watch it fizz and spin! All of our ingredients are skin safe for all ages.
Ingredients: Baking soda, citric acid, corn starch, sunflower oil, shea butter, cocoa butter, magnesium sulfate, fragrance, blue 1 lake.