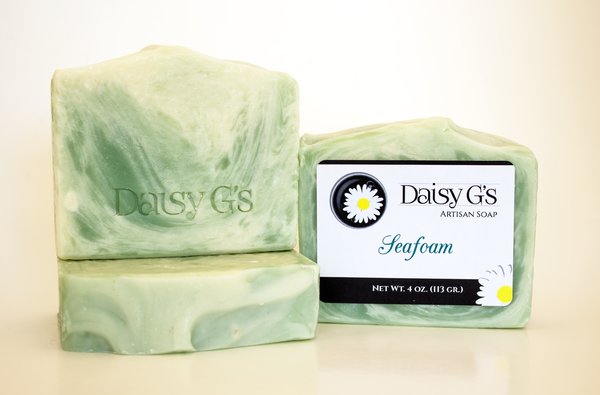 Turn your shower into a day at the beach any time of year! Seafoam is our all time best selling soap, a favorite of men and women alike. Lovely waves of white and teal topped with foamy peaks that perfectly capture the name of this soap... Seafoam!
Pair our Seafoam Soap with our luxurious Seafoam scented Hand and Body Lotion, made with organic Arizona grown Jojoba oil.
Vegan, palm free, phthalate free. Colored with nature identical mineral pigments.
Each bar weighs a minimum of 4 oz. Due to the handcrafted nature of all of our soaps there will be minor variances in color and swirl pattern.
Ingredients: Olive oil, coconut oil, water, avocado oil, shea butter, castor oil, cocoa butter, fragrance, titanium dioxide, ultramarine.