Bay Rum and Molasses Soap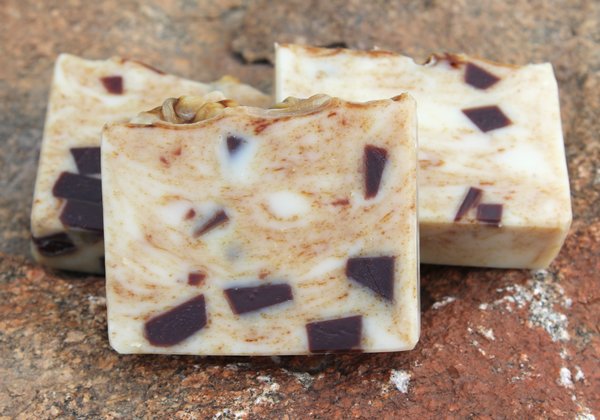 A modern version of an old fashioned barber shop scent, our Bay Rum combines the scent of rum and bay leaves with a hint of vanilla with a slight floral top note. For color we chose to use swirls of sweet molasses and chunks of chocolate brown, naturally colored with rich, dark cocoa powder. This soap is handcrafted in small batches, so each soap has a slightly different pattern, no two bars are exactly alike.
Pair your Bay Rum and Molasses bar soap with our Bay Rum and Molasses Shaving Soap for a moisturizing treat for body and face!
Vegan, palm free, phthalate free.
Each bar weighs a minimum of 4 ounces.
Ingredients: Olive oil, coconut oil, water, sodium hydroxide, avocado oil, shea butter, castor oil, fragrance, sage, molasses, cocoa powder, fragrance.