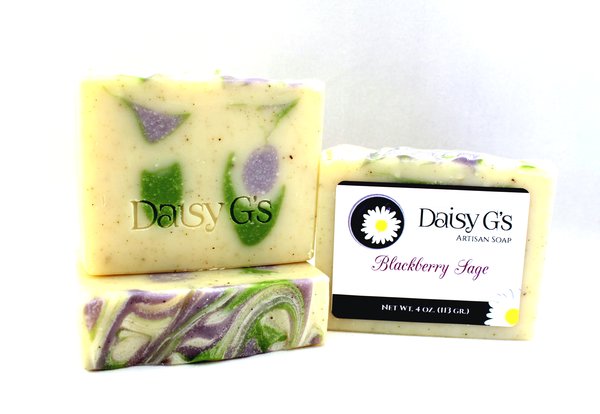 A best seller from day one we love this combination of juicy fresh blackberry and earthy sage! This soap is handcrafted in small batches, so each soap has a slightly different swirl pattern. Pure ground sage provides a minimal exfoliating quality to this bar.
Pair your Blackberry Sage soap with a Blackberry Sage Lotion for long lasting fragrance!
Vegan, palm free, phthalate free.
Each bar weighs a minimum of 4 ounces.
Ingredients: Olive oil, coconut oil, water, sodium hydroxide, avocado oil, shea butter, castor oil, fragrance, sage, ultramarines, oxides, fragrance.