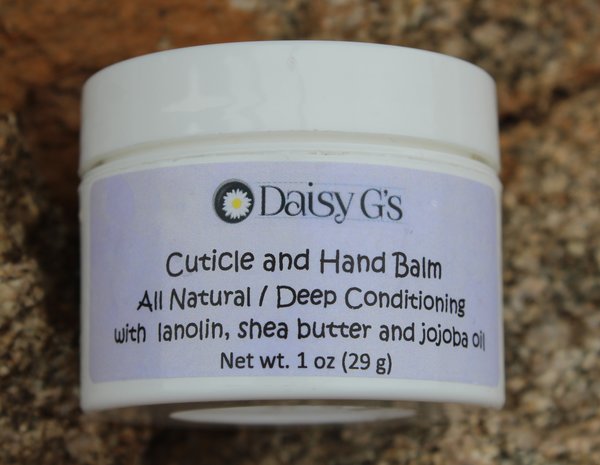 Our deep conditioning cuticle balm uses lanolin, shea butter and organic jojoba oil to moisturize and protect cuticles and hands from repeated washing and exposure. A good choice for healthcare and food service workers, or anyone that struggles with dry, cracked cuticles and hands. A little goes a long way with this one, apply once daily for continuous protection. Available in long lasting 1 oz. jars.
We recommend washing your hands with our gentle, detergent free Foaming Hand Soap made with olive oil, coconut oil and glycerin.
Ingredients: Avocado oil, lanolin, shea butter, beeswax, organic jojoba oil, rice bran oil, cocoa butter, lavender oil, frankincense oil, tocopherol (Vitamin E).