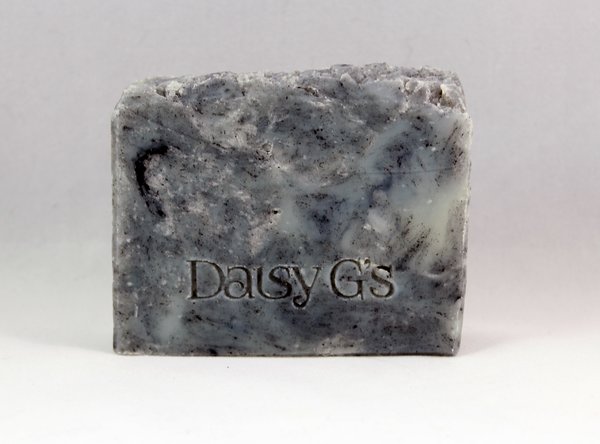 Activated charcoal absorbs excess oils and impurities naturally, making this soap ideal for those with oily skin. Teens and adults alike find that while this soap is helpful with eliminating excess oil, it is also gentle and non-irritating. We use just enough pure activated charcoal to be effective, without coloring the lather or your washcloth. Essential oils of lavender and tea tree compliment the action of the soap with a fresh, clean, herbal scent. This soap is vegan and palm free.
This bar of soap weighs a minimum of 4 ounces.

Contains: Olive oil, coconut oil, water, sodium hydroxide, avocado oil, shea butter, castor oil, cocoa butter, activated charcoal, lavender oil and tea tree oil.