Facial Cream with Evening Primrose Oil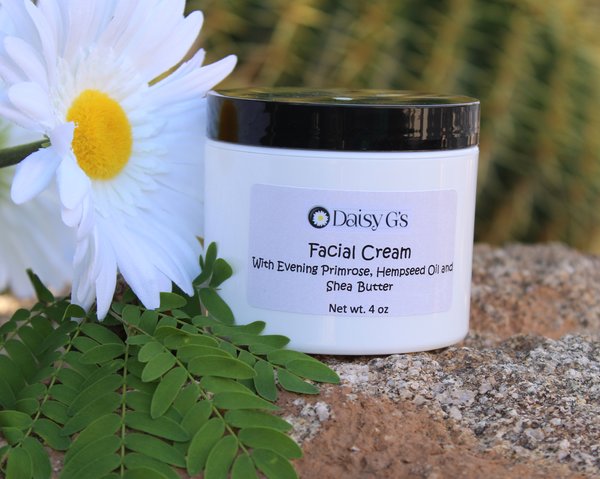 Love your face with our luxurious cream designed especially for the face. Naturally rich in face loving vitamins and antioxidants, Daisy G's facial cream gently nourishes and moisturuzes delicate facial skin. Evening primrose, hempseed, sunflower, rice bran and avocado oil each provide unique and harmonious nutrient profiles, with shea butter added for just the right amount of buttery goodness. Lightly scented with pure essential oils of lavender and frankincense. We suggest a light application every night at bedtime.

For best results we recommend that you cleanse your face with our
Goat Milk Facial Soap
before applying our facial cream.
Each jar contains a generous 4 ounces of cream.