Lavender and Lemongrass Natural Soap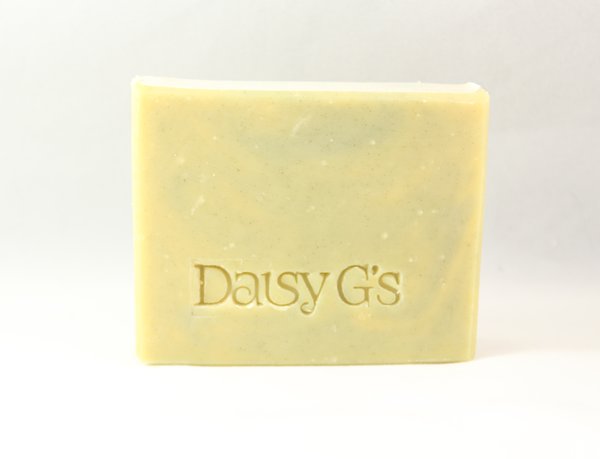 Simple and ever popular, our lavender and lemongrass soap is sure to please every time! Scented with pure lavender and lemongrass essential oils and colored with a slight swirl of green chlorella this soap is all natural and gentle. Made with our Daisy G special blend of olive, coconut, avocado and castor oils with shea and cocoa butters for added moisture.
Pair with a matching sugar scrub or lotion for exfoliation and all day moisturizing.
Each bar weighs a minimum of 4 ounces.

Vegan, palm free, phthalate free, paraben free.
Ingredients: Olive oil, coconut oil, water, sodium hydroxide, avocado oil, shea butter, castor oil, cocoa butter, lavender oil, lemongrass oil, annatto. (May include alkanet and/or turmeric for color. May contain calendula petals on top for decoration).