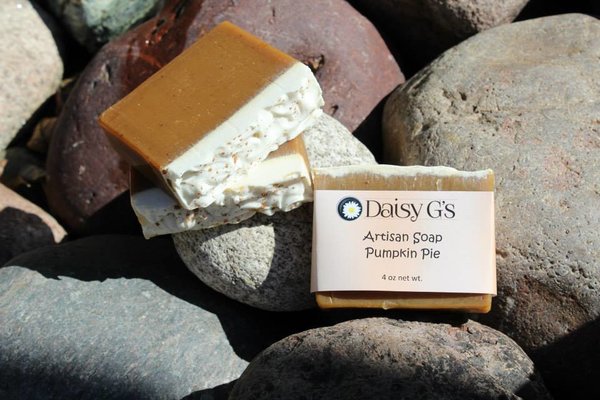 A seasonal favorite, our pumpkin pie soap is deliciously spicy with the scent of fresh baked pumpkin pie. Put this in your kitchen, and your guests will think you spent the whole day baking! Perfect as a hostess gift, or just a special token for the pumpkin pie lover in your life.
We add real pumpkin for extra creamy feel and bubbly lather, and sprinkle a bit of real pumpkin pie spice on top, just because we can! We have changed our packaging on this product, it now comes with a shrink wrap band and our beautiful new labels. Minimum weight: 4 oz.
Ingredients: Olive oil, coconut oil, water, sodium hydroxide, avocado oil, shea butter, castor oil, pumpkin puree, cocoa butter, fragrance, spices, oxide.